"Road Doctor" cooperated with the Shanghai Tongji University to rectify the rutting on the runway of the Sunan Shuofang International Airport.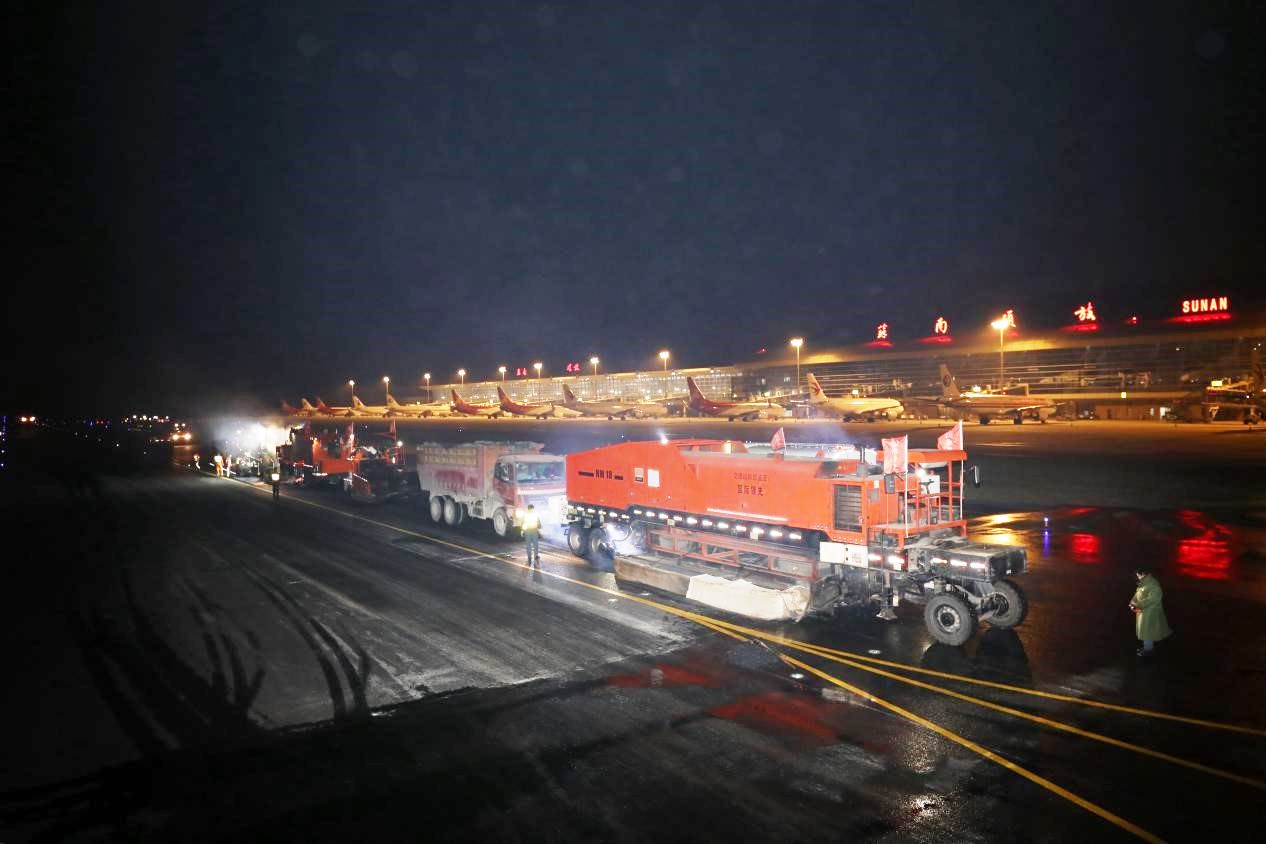 Freetech Hot-In-Place Recycling Train working on airport runway.
As the materials using on the runway were so demanding and specific, during the works, the Tongji University analysed and monitored the parameters such as the compaction temperature, compaction density and the interface quality. The Freetech Hot-In-Place Recycling Technology did not only reuse these materials, but also apply the compaction work done by the landing of heavy airplanes. The thermal bonding characteristics increased the shear strength and hence the anti-rutting capability.
By reusing the materials, this project reduced the waste asphalt concrete by 960 tons, and saved 600 tons of virgin asphalt mix, which reduced the carbon-emission by 26.5 tons. The HIP Recycling Technology is proven to save costs whatever in time and materials, and preserve the environment.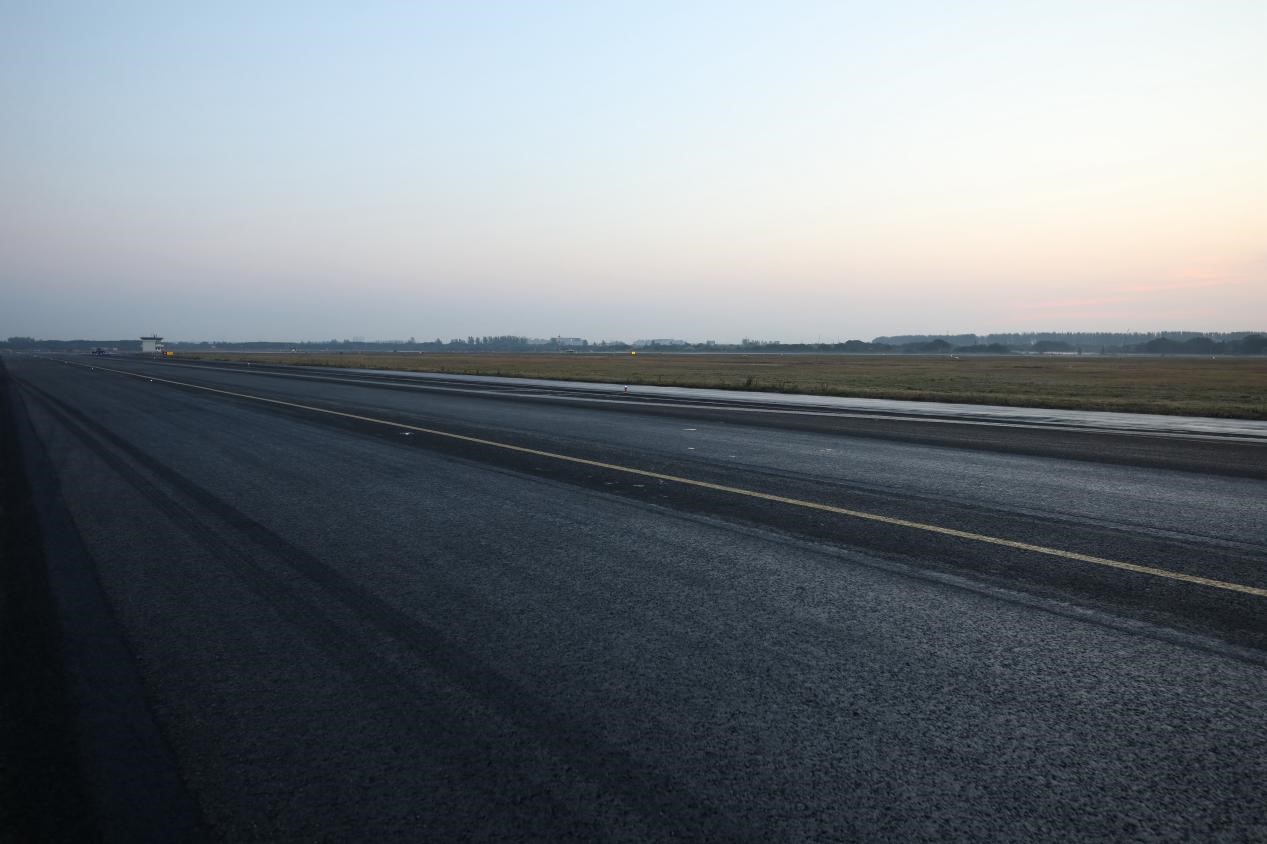 The airport appreciated the performance by "Road Doctor"