Traditionally it is a common practice to take a long break in winter for the road maintenance industry, because of either the climate or technology issues.
"Road Doctor" cannot change the limitation of climate but it can enhance the technology to overcome the barrier. Here were cases of pavement resurfacing in November and December.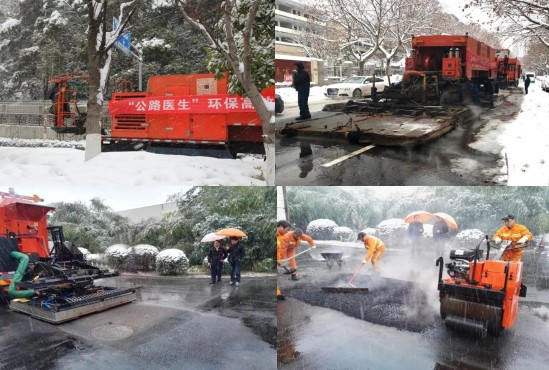 The key technology contents of "Road Doctor" are:
1. Equipment with high adaptability to climate which exceeds the limitation of low temperature environment.
2. The work quality is related to the temperature of pavement heating, paving, compaction, and temperature uniformity. The combination of hot-in-place recycling units guarantees these critical parameters of maintenance work.
3. The cyclic heating method of hot-in-place technology minimizes the overheating and thus changing the properties of asphalt and affecting the durability after recycling.
The state-of-the-art technology breaks through the traditional restriction and keeps roads in a good condition in any seasons.